It's difficult to be original these days and still maintain a standing in the marketplace.
From our base in Essex we have seen over the past couple of years our popularity grow so much so that we now have a fleet of charming ice cream tricycles from which we can cover Essex, Suffolk, London, Surrey, Sussex, Kent, Berkshire, Hertfordshire, cambridgeshire, Norfolk and further afield.
As well as our substantial demand for weddings, we are seen at many different events and functions. During the course of the season it would not be unusual for us to attend Corporate Events, Pop Concerts, Sporting Events, Charity Occasions, School Proms, School Fetes and Fun days, Church and Community Events, and even Dog Shows!

Whatever the reason to hire a Matt Benecci icecream tricycle, we can assure you of our 100% commitment, professionalism and dedication to your event. Booking us is a very easy process, whether it is a Wedding or a Fete. Our delicious award winning dairy Ice Cream is specially ordered from the west country and universally enjoyed and considered to be the finest in the country. Our staff have humour and are always immaculate in presentation. Our Icycles are always a talking photo point and will enhance any occasion.
We look forward to seeing you soon at your special day.
FAQ
What kind of events do we attend?
We go to events such as weddings, parties, (for all ages), fetes, carnivals, corporate events, open days, BBQ's, film nights, school/youth camps, fayres, shows, sports days, proms..........or any other event you are holding, large or small.
What would be the best time to hire you for our wedding?
Weddings are our most popular event and we can come along at any time, for example; as a unique canape when your guests are arriving, while you are having photos taken, as a tasty (and economical) dessert or in the evening alongside a buffet or hogroast.....its your day so its entirely up to you.
Do you do winter events?
Although the majority of our work is during the summer so we serve outside, we are able to come inside too, therefore we are also able to attend events over the colder seasons. Popular events over the winter are christmas parties, proms and winter weddings.
How many people can we cater for?
Up to 3000 people using 4 bikes. If your event is much larger than this we are also able to bring more stock, therefore we can serve thousands of people at one event.
How far do we travel to venues?
We cover ESSEX, SUFFOLK, NORFOLK, CAMBRIDGESHIRE, LONDON SURREY, KENT, HERTFORDSHIRE, SUSSEX BERKSHIRE but even if you are outside these areas we can attend for a fair and reasonable surcharge to help cover fuel and travel costs.
Upon booking, a non-refundable deposit of £50 is required to secure the date. The balance is due around 6 weeks before the event.
Other info.
We are fully trained in food hygiene and have public liability insurance.
The bike can be used indoors and outdoors therefore we are available all year round.
If you require to attend an event where people pay for their own ice creams e.g a fete or fayre then please contact us as this can be arranged.
Contact us today to check that we are free to come to your wedding, event or party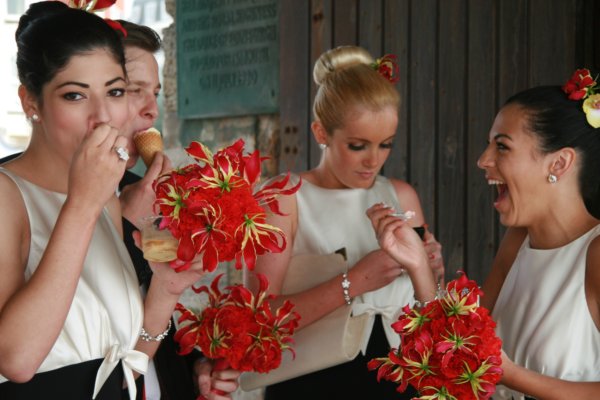 Ice cream trikes, ice cream bikes ice cream carts in Essex, icecream cart Suffolk, Norfolk, London Cambridgeshire, Hertfordshire surrey hampshire and Kent Somerset, Wiltshire, Gloucestershire, Dorset and Devon. Ice cream cart hire victorian candy cart hire