Below are just a few testimonials from previous clients weddings and examples of our corporate clients we have served .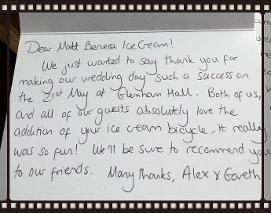 Just to say such a big thank you. Sophie was wonderful,
she had such a long que. Everyone loved the Doris:):):) the ice cream
was was wonderful it was certainly a day to remember. Best wedding
Hi Jamie,
Just back from our honeymoon and back to reality with a bump!!
We would just like to say a massive thankyou to you for attending our wedding. The bike looked amazing and all the guests were still talking about how great it looked after you had gone! i will email you the pics taken of us serving each other in due course. Once again many thanks,
Tony and Claire
Hello Jamie,
Thankyou for your lovely email, Sarah and i would lie to thank you for the great service you did on our wedding day, Iv had so many of our friends mention how yummy the icecream was and that they had never seen a icecream bike before. Also the pictures we had taken of us serving each other look great.
All the best.
Pete and Sarah Skinner
Brighton promenade summer celebrations 2010
End of year outdoor college party 2009 for 2500 guests.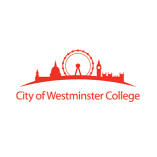 Attended Wimbledon during 2010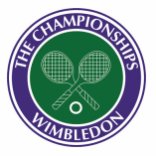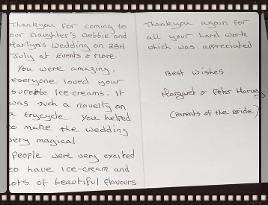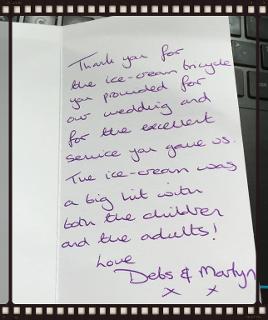 Wanted Down Under. The Wells Family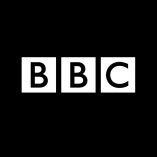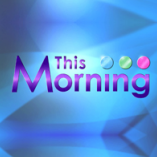 Heston's Chicken Curry Ice Cream on Channel 4