ICECREAM BIKE HIRE
For us to provide you with a quote please fill in our contact form below
and include the following details and we will get back to you within 24 hours with availability and a bespoke quote
Date of your event
Time of your event
Type of Event
Venue address
Approx number of guests
O
ur standard quote includes the following : )
- Travel
- 2 Hour icecream Tricycle Service
- Smartly dressed friendly member of staff
- A choice of 6 Flavours of luxury Bennetts Farm Icecream and sorbets you choose from our menu
- Unlimited icecream servings
-Waffle cones and tubs with spoon
- Sauces and Sprinkles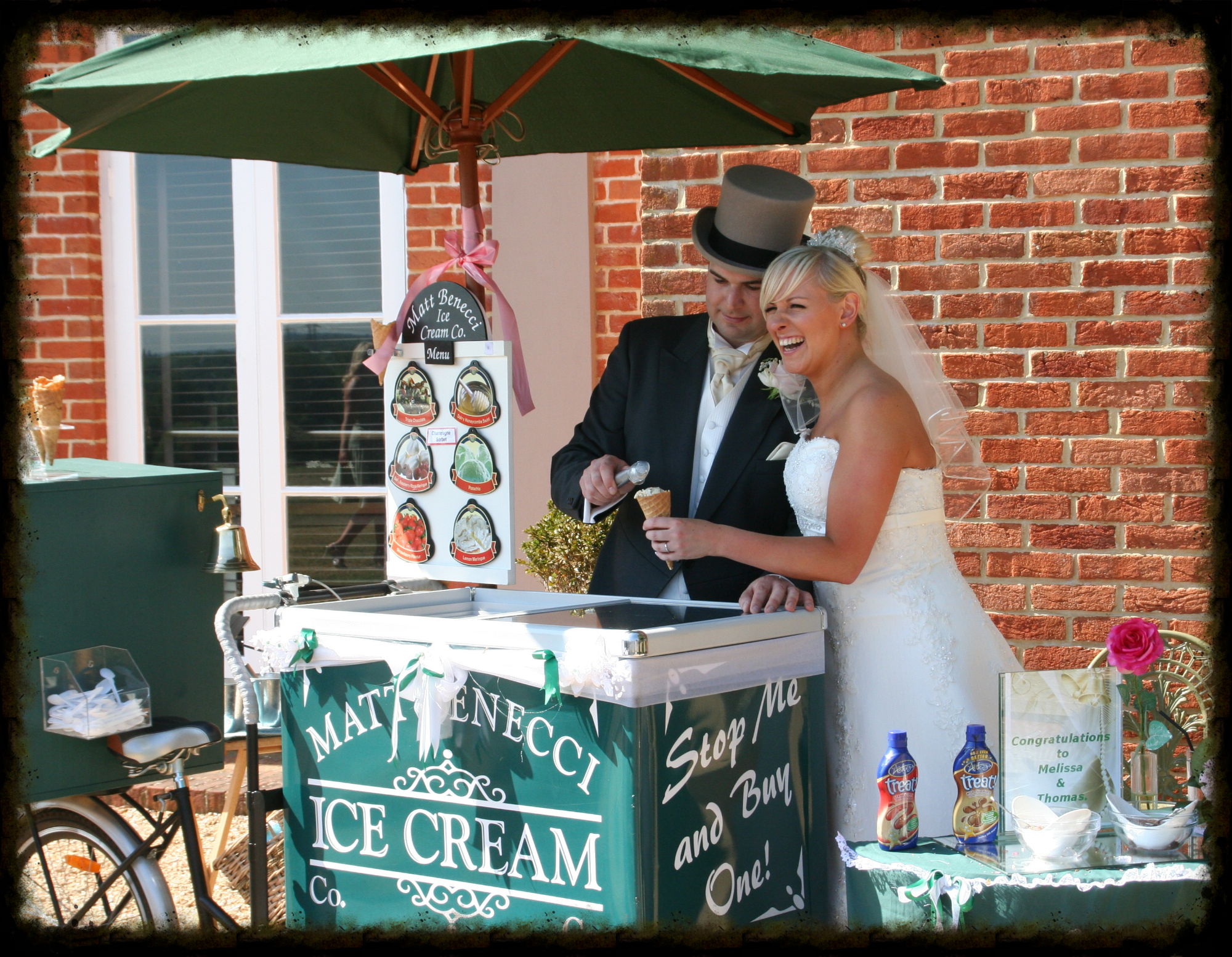 Terms
Terms & Conditions
All bookings secured with a £100.00 non- refundable deposit with the balance due 1 month before the event. Bookings cancelled 28 days before the hire date incur 50% of the full hire charge. Bookings cancelled within one week incur 75% of the full hire charge, we will always endeavour to accommodate clients on an alternative date but this cannot be guaranteed.
Unless otherwise agreed our standard duration of serve is 2 hours.
You get to choose your own 6 flavours. Chosen ice cream flavours are subject to availability. If we are unable to get any of your choices a suitable replacement will be chosen. There may be an additional travel cost for events over the distance of 50 miles from our base in Essex. Please note that an additional charge £1.50 per head for guest numbers exceeding 100.
You will need to check with your venue that we are able to attend and that there is enough space for us to serve, a 5 x 8 ft area should be sufficient with access to an electricity socket. Any doorways that we need to pass through should be at least 36" wide and if there are any steps (as few as possible please) to negotiate we will need the help of at least two strong bodies to help us to our site. We normally arrive 30 minutes before service time to liaise with a member of staff & set the bike up.
It will be required that we will need a parking space available for our transport. If for any reason parking is not available and we cannot find a legal parking space on the day then we reserve the right to cancel booking and issue refund minus costs incurred.
When booking with us you are booking the agreed time slot and service will commence at the agreed time. If we are unable to reach your venue by the agreed time we will contact you on route and your service will commence once we have arrived and have set up.
Adults must supervise children when obtaining an ice cream if their child has any allergies whatsoever, to nuts or dairy products*, ice cream or toppings, it is the parent's responsibility to bring them to be served and inform the member of staff serving the ice cream, that they have a particular allergy.


Public Liability Insurance
We carry public liability insurance for 5 million pounds and it is subject to the terms and conditions of this contract being complied with. Public Liability Insurance is excluded in its entirety following any claim or injury to any third party or employee whether directly or indirectly related to the use of drugs and/or alcohol.
Ice cream trikes, ice cream bikes ice cream carts in Essex, icecream cart Suffolk, Norfolk, London Cambridgeshire, Hertfordshire surrey hampshire and Kent. Ice cream cart hire victorian candy cart hire, kulfi icecream